​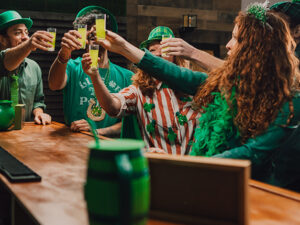 The Irish Club welcomes new members.
Only $60 per year for an individual, $50 concession, and $25 per year for an additional family member.
This year we have also introduced our new Club Credit system. Your new membership card will work as a payment system for the bar, giving members 10% off the purchase price. Full members will be required to put $50 on the card, paid with your membership fee, and may top up the card at any time to keep your 10% off throughout the year.
Additional family members will not be required to pay the club credit but will still have the option to voluntarily put credit on their card to benefit from the 10% discount.
Memberships run from July 1 to June 30 each year.